At IMsupporting, We pride ourselves on the amount of features and customization that is possible with our live support chat software.
With clients ranging from small online shops to large government facilities, we can assure our customers that they are in good hands.
No matter what kind of website you have, You can customize and design the chat system around it.
Make the chat system act and look like it part of your own website.
This not only makes it look better for you and your users. It helps increase user confidence in your support facility.
By adding a high tech chat solution to your business website, you can gain more trust from your users and potentially more sales.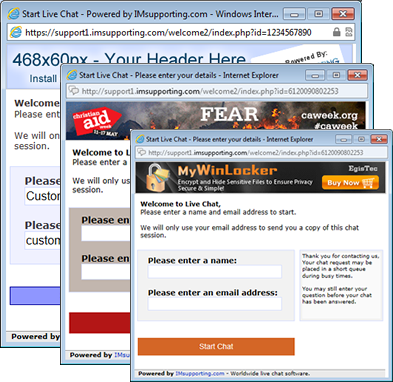 Customize the live chat system. Add your own logos and colors. Edit the text & more.
If you are looking for a live chat solution. Try
IMsupporting.com
, We have a 100% free trial and you can be up and running within minutes!